The Diets
FODMAP, Specific Carbohydrate Diet, Bi-phasic diet...what's the difference and will you ever be able to eat "normally" again?
Key Topics
How and why does diet actually help SIBO

Figure out which of the 6+ diets will be your next plan of attack on SIBO

Real life action plans for adhering to the food plans for overall success

What the connection is between carbohydrates and SIBO
Click Here to Download Transcript
 Unlock the Transcript and Audio Click Here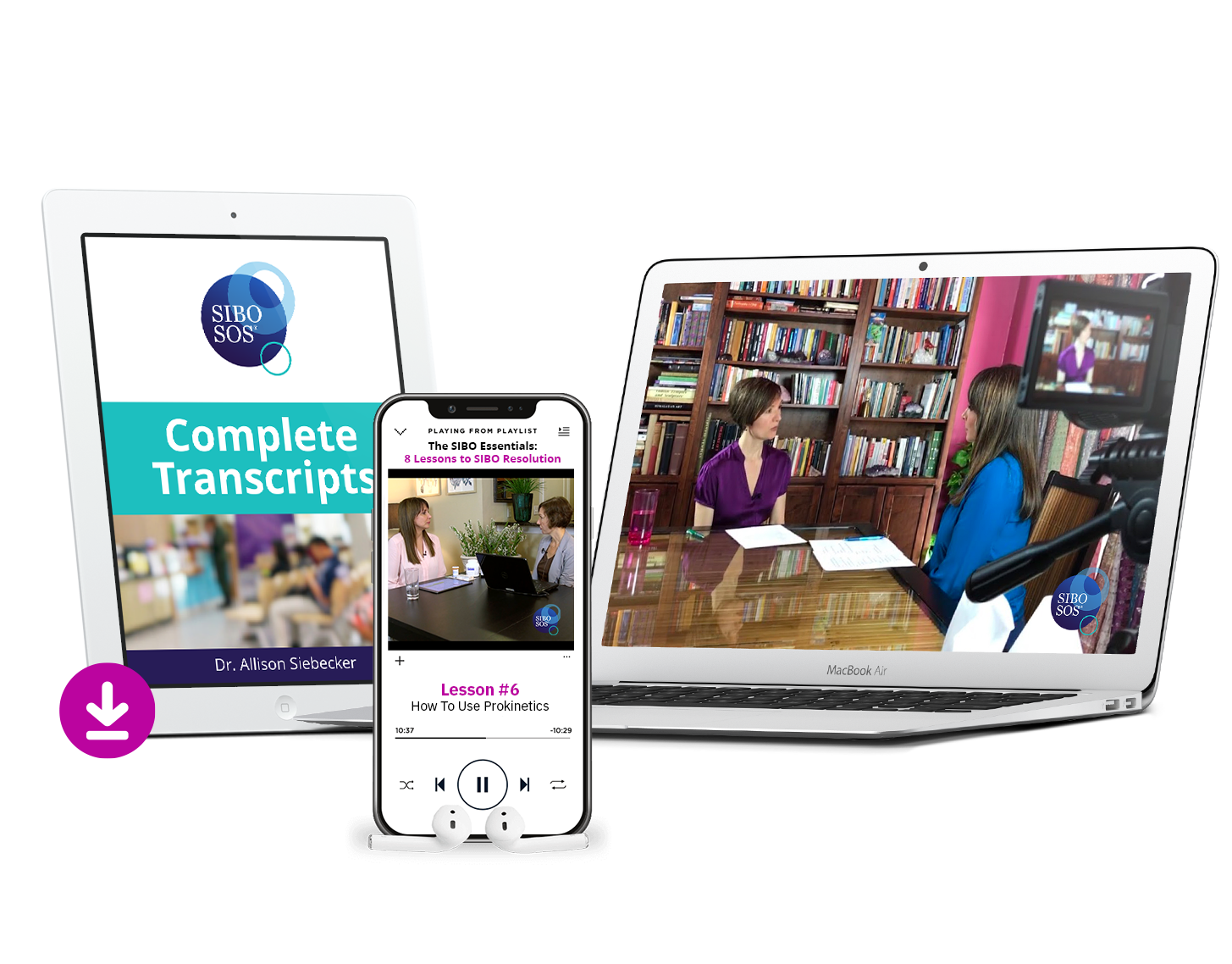 CLICK HERE FOR INSTANT ACCESS TO THE SIBO ESSENTIALS SERIES TRANSCRIPTS
How To Navigate The Series Portal: You can access all the different lessons in the Series to your left (or if you are on your phone or a tablet scroll down to click Next Lesson). 
How To Choose Which Lesson To Watch: Truthfully, I hope you'll watch them all! But if you have limited time available, I recommend watching the sneak-peek Preview videos (find them in the Sneak Peek Lesson to your left) to help decide which Lesson to watch in full during the surprise Encore.

Owning The SIBO Essentials Series: You can own the complete SIBO Essential Series now for just $49. When you own the Series, you'll get immediate access to all 8 Lessons along with downloadable transcripts and audio files. >> Own the Series here.
Here's what others are saying about the SIBO Essentials Series:

"My ah-ha moment was hearing that yeast feeds the methanogens and I loved the presentation because it mirrors my experience on this SIBO journey.  I feel SOOO validated! Thanks and keep up this much needed work. Sending blessings to you all :-)" - MaryAnn